The Art of Intuitive Living: 8 Happy Habits to Find Your Intuitive Groove

Would you believe me if I told you there is a more fun, magical way to live your life?
It's possible to live a life full of synchronicities, good timing, and delightful rendezvous with the world around you. It's not only possible but achievable.


Wouldn't that be a life where you're eager to get out of bed each morning to see what's going to happen today?


That's what occurs when you begin living intuitively. You tune in to a world seen and unseen that is here to love and support you. 

In this course, you'll set the groundwork for creating habits that nurture your intuition. Practices you can begin incorporating into your life today.

As you establish these eight happy habits, you'll see your intuition take root and grow—guiding you in delightful, unexpected directions.

So, I'll let you in on a little secret.
Intuitive living is an art, and when you want to master an art form, you must practice your craft. So, just like you would practice playing the piano or spend time refining the craft of making the perfect cupcake, you practice living intuitively. The more focus and attention you give your inner life (where your intuition lives) and practice listening to that intuition, the more it naturally blooms in your life.
The best part is that honing your intuitive skills is fun!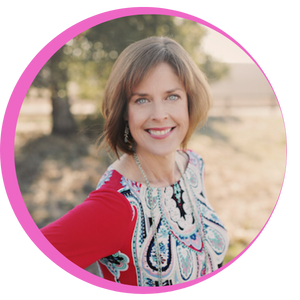 "I highly recommend Michele's work! Michele is naturally gifted at presenting spiritual ideas in a way that's not only easy to understand but also integrate into your everyday life. Her approach to teaching always leaves me feeling uplifted, wiser and supported on my spiritual journey."

-Lisa Alessi with Renaissance Leader Coaching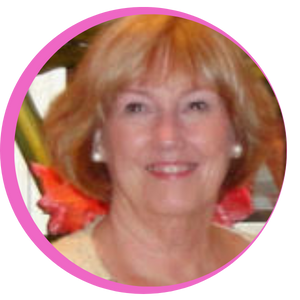 "Michele is great at explaining spiritual concepts so you can understand their meaning. She helps you find balance and clarity. Her words are calm and reassuring."

-Beth Ward, artist


8 Video Learning Sessions
Join Michele for weekly video learning sessions where you'll discover eight happy habits that get you in the groove of listening to your intuition.


8 Downloadable Meditations
You'll receive eight downloadable meditations to listen to each week as you progress through the course.


8 Intuitive Outings
Explore your intuition in your daily life by experimenting with intuitive outings. Michele provides you with ideas and inspiration to put your intuition to work.


8 Downloadable Worksheets
Follow along each week by completing the worksheets that help you stay on track and culminate your learning.

Session 1: Self-love: What's Love Got to do with It?

We begin with the most important (and sometimes most challenging) happy habit. So, before you roll your eyes and decide you don't need another pep talk about loving yourself, learn why self-love is essential in listening to your intuition.

Why it's important to turn the laser beam of love on yourself
How self-love frees you to go your own way
Giving yourself permission to be selfish leads to your life-purpose 
Make friends with your Ego/Personality
How to achieve the vibration of love so that you can connect with your Original-self
Downloadable meditation to activate love for yourself
Intuitive Outing Idea
Downloadable worksheet


Session 2: Meditation: It's Way More than Sitting on a Mat

Meditation is the gateway to your inner world. When you tune out the stimuli of your outer world, your inner world naturally enhances. Intuition is heard easiest when we get quiet.

How to meditate and when
Meditation is more than quieting your mind
Learn how to tune into your guidance 
Downloadable meditation to set the groove for receiving intuition
Intuitive Outing Idea
Downloadable worksheet

Session 3: Deep Listening: What Happens When You Stop Talking and Start Listening
It's not often you listen intently to yourself in a kind, inquisitive way. Your body, dreams, and guidance are speaking to you. When you discover your listening groove, you give your life permission to transform in miraculous ways.

Stop overworking your ears and learn how to listen with the entire body
Your body is talking to you, but are you paying attention
How to listen for the next steps on your spiritual path
Downloadable meditation to set the groove for deep listening
Intuitive Outing Idea
Downloadable worksheet


Session 4: Creativity: Making Room for the Creative Spirit Within You

You are creative. Everyone is. You may just not be allowing enough room for your creative spirit to emerge. Hint: It likes lots of space and room to play!

Why you are creative and how it already manifests in your life
Why play is vital for intuition
Learn the secret ingredient to creativity
Downloadable meditation to find your creative groove
Intuitive Outing Idea
Downloadable worksheet 


Session 5: Exquisite Thought: Turning those Pesky Thoughts into Your Own Best Cheerleader
You can be your own best friend, loving confidant, and biggest supporter. When you know this about yourself and act on it, the Universe will bend over backward to display its goodness to you.
Save it for the pages: journaling and how it opens a portal to your intuition
Learn how to flip our negative energy into positive energy
The secret to living a mystical life
Downloadable meditation to discover your Soul's wisdom
Intuitive Outing Idea
Downloadable worksheet


Session 6: Non-Judgment and Neutrality 
Rethinking what non-judgment is and looking at it from an energetic standpoint can change your life—for the better! It's one of the easiest and best skills you already know how to do.

Learn the energetic importance of neutrality and how it helps you easily hear your intuition
Understand how to stop entangling your energy as you go about your day and why it will help you make better decisions
Non-judgment, allowing, and surrender: could they all be the same thing
Downloadable meditation to find your neutral center point
Intuitive Outing Idea
Downloadable worksheet


Session 7: Staying Present: No More Phoning It In or Going on Auto-Pilot while living your life

Tuning out is so common now that we light up like a flower thirsty for the sunshine when someone really pays attention to us. You can be that light for yourself, your family, and your friends. 

Be here now, and still get to day-dream, imagine and think
You are a super-power—the magic of living in awareness
Learn to recognize the Sacred Pause and use it to create consciously 
Downloadable meditation to find your groove as YOU
Intuitive Outing Idea
Downloadable worksheet

Session 8: Intuition: Communication from the Original You

When you chose to incarnate on earth, you'd never have agreed to come here if you thought you had to do it all by yourself. Instead, you knew for sure that your Soul-self would be constantly communicating with you every step of the way. Guiding you and supporting you during your earth journey. That communication is what humans call intuition.

You are part of a Soul team
Learn your role in the team
Discover the default vibration that automatically syncs you with your Soul
You already know your most effortless way to receive messages
Downloadable meditation to discover your primary method of receiving guidance
Intuitive Outing Idea
Downloadable worksheet

The Art of Intuitive Living:

8 Happy Habits to Find Your Intuitive Groove

8-Week Course
$79
Frequently Asked Questions
When does this course start and end?
The course starts now and never ends! It is a completely self-paced online course - you decide when you start and when you finish.


What supplies do I need for the course?
None! Just you and your intuition.


How much time does the course take each week?
Each session is 20-30 minutes of teaching. Followed up with a 10-15 minute worksheet to complete. And, a 10-15 minute downloadable meditation for you to listen.


What if I am unhappy with the course?
We would never want you to be unhappy! If you are unsatisfied with your purchase, contact us in the first 7 days and we will give you a full refund.

Check your inbox to confirm your subscription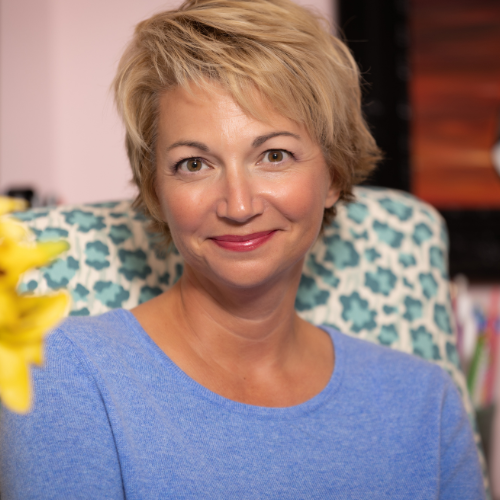 Michele Sammons


Michele Sammons is an inspirational author, spiritual teacher, and highly-attuned guide who works with clients worldwide helping them transform their lives through divine guidance.
As an empath and intuitive, Michele's light-hearted, joyful approach embraces her clients right where they are on their spiritual path and gently guides them to personal clarity and understanding. She is passionate about working with Spirit to uplift others while spreading love and joy along the way.